The Club meets on Tuesdays 6:00 for 6:30pm at the Dunn Lewis Centre, 141 St Vincent Street, Ulladulla. BYOG.   Apologies and Guests to Ed Zonneveldt,

0407 958 516

, by 3:00pm on the Monday before the meeting. To contact the Rotary Club: email.
ROTARY 2019-20 CLUB NEW BOARD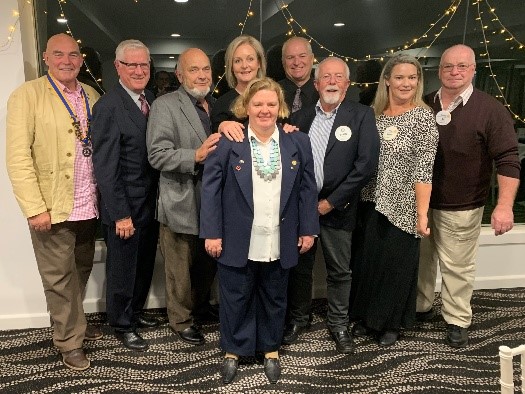 At the Club Changeover Night, 25 June 2019, the New Club Board was announced, under the leadership of our new Club President Stephen Hladio.
In the photo, L-R President Stephen Hladio, Brian Morrison, Emile Jansen, Andrea Tucker, Ian Tibbles, John Payne, Leonie Smith, Ed Zonneveldt and Yvonne Young in the front.
YOUTH EXCHANGE HELENA ZUIL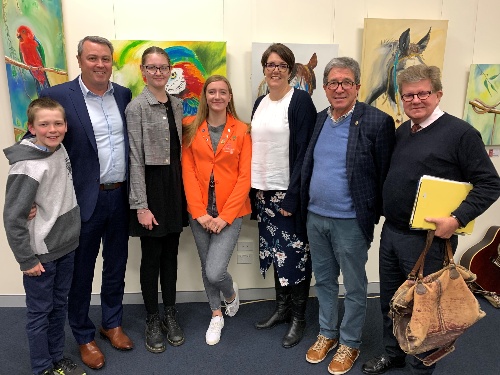 Youth Exchange Student Helena Zuil attending a Club meeting in the presence of her first host family Karri and Murry Conran.
Welcome to Milton-Ulladulla Helena.
In the photo, L-R Oscar, Murry, Lucy Conran, Helena Zuil, Karri Conran, Craig Saunders and John Hozack.