The Club meets on Tuesdays 6:00 for 6:30pm at the Dunn Lewis Centre, 141 St Vincent Street, Ulladulla. BYOG.   Apologies and Guests to Ed Zonneveldt,

0407 958 516

, by 3:00pm on the Monday before the meeting. To contact the Rotary Club: email.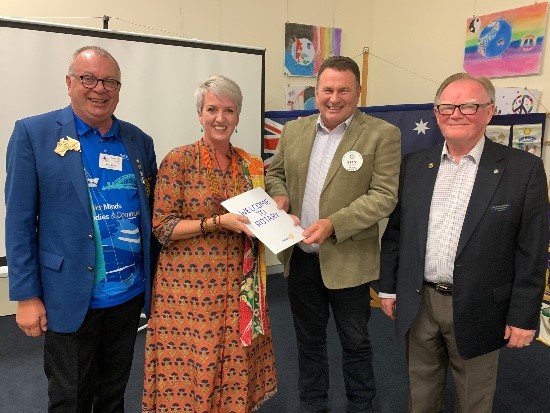 On the 3rd September 2019 the Club's newest member Beck Cameron was Inducted by the District 9710 Governor Peter Ford in the presence of Beck's husband and Rotarian Grant Schultz.  Welcome Beck to our Club and to Rotary.
In the photo, L-R DG Peter Ford, Beck Cameron, Grant Schultz and PDG Glenn Wran.
WELCOME KIRRA TO OUR CLUB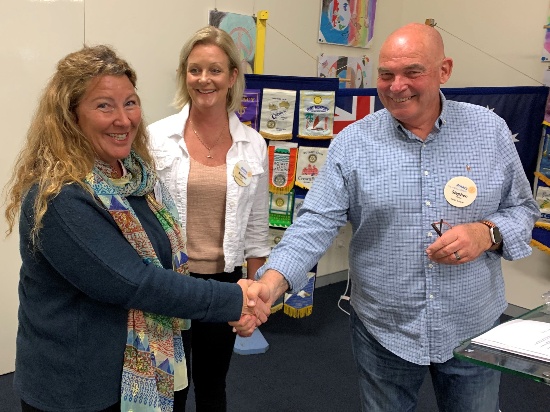 Kirra Dowling was inducted to our Club and to Rotary on 24 September 2019, WELCOME Kirra, to FUN, FELLOWSHIP, FRIENDSHIP, NETWORKING and SERVICE.
Photo of Kirra shaking hand with the Club President Stephen Hladio and Andrea Tucker looking on.
Andrea nominated Kirra to the membership of our Club.