The Club meets on Tuesdays 6:00 for 6:30pm at the Beachside Golf Club, Golf Avenue, Mollymook.       Apologies and Guests to Ed Zonneveldt,

0407 958 516

, by 12 noon on Tuesdays. To contact the Rotary Club: email.
ROTARY 2019 CAR BOOT SALE AND SWAP MEET
Milton Showground - another Rotary successful Swap Meet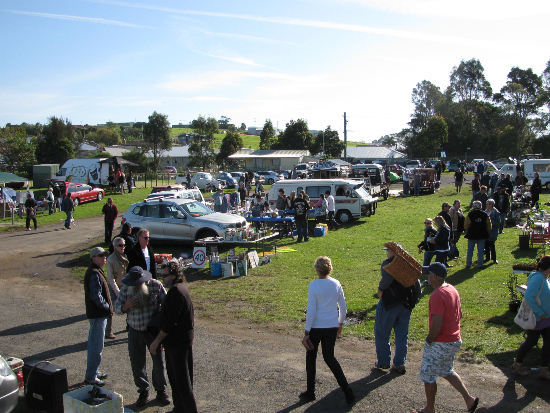 A fund-raiser for the Rotary Club of Milton-Ulladulla
Once again this yearly event took place, as usual at the Milton Showground.
Numerous stall holders were present. The Steak Bar and and the Rotary Jumping Castle were there.
ALL PROCEEDS GO TO LOCAL CHARITIES
Contact Rotarian John Payne 0425 360 075 johnbpayne@gmail.com
BASE CAMP FOR AGENTS
Mt Everest - A SUCCESS
Andrea Tucker with gorgeous Nepalese children
Rotarians Andrea Tucker and Jo Jones trekked with 12 people including 7 real estate agents, a cricket umpire, a business coach, a personal trainer and an electrician, 10 of the 12 people made it to Base Camp.    They have raised over $5,000 for The Seven Women Project so far.     The climbing wasn't an issue, however the lack of oxygen once over 3,000 – 5,580 meters made each step difficult.
Please go to www.basecampforagents.com to donate.